State of the News Media 2016
Public Broadcasting: Fact Sheet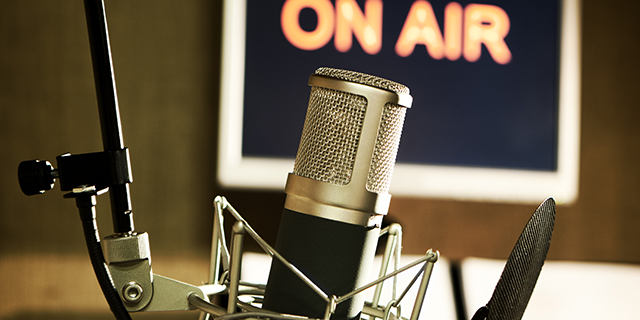 Updated June 16, 2016: This fact sheet has been updated to clarify information about NPR.
Public media in the U.S. is chiefly represented by two networks. On the audio side, NPR and its large family of member stations deliver news and other content to local communities over the airwaves and through smartphones and computers. On the television side, PBS and its network of local stations broadcast educational, cultural and news content – including through its flagship national newscast, PBS NewsHour.
The available audience data for legacy platforms (terrestrial radio and television) suggest a largely stable picture for this sector. On the digital side, podcasting and digital apps represent avenues for future expansion and audience growth in public radio, though these digital innovations have also recently introduced strategic challenges for a medium built on airwaves.
The business model of public radio and television diverges from most other news media in that it is far less dependent on advertising dollars to sustain operations. The revenue trend for radio stations –the public media sector with the most year-over-year revenue data available – is one of continued growth.
In the 2015 run-up to the 2016 presidential election, NPR and PBS announced several joint projects, including a collaboration on coverage of the campaign and three digital initiatives. As public media seeks to build its digital presence, mobile strategy is a key part of that: For both NPR and PBS NewsHour, mobile traffic to their websites outpaced desktop traffic (both measured by average monthly unique visitors) in the fourth quarter of 2015, according to Pew Research Center analysis of comScore data.
NPR
NPR's terrestrial broadcast listenership was flat in 2015, with about 26 million average weekly listeners tuning in to any of its programs during the year, about the same as in 2014, according to internal data provided by the organization. Once again, NPR's flagship morning news program Morning Edition and its evening news magazine All Things Considered were the two most listened-to programs, each garnering around 12 million weekly terrestrial listeners.
NPR slightly expanded its broadcasting reach in 2015 across all three of the main affiliate types. First, the number of member organizations (flagship educational and community organizations that operate at least one station) grew from 263 to 265, though this is still shy of its 2013 total (269). Second, the number of member stations – all stations either owned or operated by member organizations – increased from 946 in 2014 to 972 in 2015. Third, the total number of stations airing NPR programming grew to 1,054 in 2015, up from 1,029 in 2014.
On the digital side, NPR offers two primary apps – its news app, NPR News, that launched in 2009 and NPR One that launched in mid-2014. New downloads of NPR News fell in 2015 for both Android and iPhone users but were stable on the iPad, according to data from App Annie, a company providing analytics for mobile apps. Year-over-year download data is not available for NPR One, but 2015 downloads for Android outpaced downloads of the app for iPhone users. NPR created a new NPR One staff position in early 2016 aimed at increasing the amount of local content available on the app.
But the picture was different in terms of the average number of monthly sessions that the public broadcaster reported for the two apps in 2015. The number of sessions of NPR News app users grew for listeners on both Android and iPhone, but fell among iPad users. And, in contrast to the number of NPR One downloads in 2015 – where Android users outpaced iPhone users – here, sessions on the iPhone outnumbered those on Android devices.
NPR grew both its podcast portfolio and its podcast audience in 2015. Three podcasts were launched in 2015. In January, Invisibilia – a program focused on human behavior – launched simultaneously on multiple platforms, including as a podcast. In September, the existing Hidden Brain program expanded its reach with the addition of a weekly podcast. And in November, NPR redesigned its political coverage page and launched the NPR Politics Podcast. A fourth new podcast – Embedded – was added in March 2016, and the Code Switch program launched its podcast in May 2016. The organization reports that it saw an average of 2.5 million unique weekly podcast users in 2015, up substantially from an average of 2 million in 2014.
In early 2016, two separate – but not unrelated – incidents took place that cast light on ongoing concerns of terrestrial broadcasters surrounding digital innovation within the NPR ecosystem.
In March 2016, NPR posted an excerpt of a memo to its Ethics Handbook page about its guidelines for referring to podcasts during on-air broadcasts, "especially for language in back announces." This was, in part, a response to questions raised by NPR and member station staff. The guidelines stated that the names of a podcast, its host or producer could be mentioned, "but not in a way that explicitly endorses it" – nor could the NPR One app be promoted on air. Then, in May 2016, the general manager of WBAA – an NPR station owned by Purdue University in Indiana – announced that it would no longer broadcast 'This American Life' in part because of the program's financial deal with Pandora for distribution. Although WBAA quickly reversed its decision after reviewing listener feedback, these two incidents hint at the complex relationships between traditional terrestrial radio stations and their emerging digital platforms. What they suggest is that member stations may be concerned about potential loss of revenue if flagship NPR programs were available on demand as podcasts or that a partnership with Pandora may be seen as not only contradictory to the mission of public broadcasting but as a direct source of competition with it.
On the financial side, NPR closed fiscal year 2015 with an operating surplus of nearly $6 million, the first year since 2008 that the organization did not report a deficit. The financial improvement was the result of a combination of several steps taken by the organization including spending reductions, expanding its podcast offerings, new leadership hires and a revamping of its events strategy, in addition to a strong push to increase corporate sponsorships. NPR reported an operating revenue of $196 million for the year.
Public radio stations
While roughly 1,000 individual public radio stations around the U.S. carry NPR programming, many also broadcast their own original community news. A look at the public filings from the top 125 news-oriented station licensees (which in total control about 200 stations) ranked by total revenue suggests a largely stable financial picture.
Financial data for these licensees were aggregated and provided by Mark Fuerst, director of the consultancy Public Media Futures Forum, using the Annual Financial Reports submitted by each licensee to the Corporation for Public Broadcasting (CPB).
The analysis finds that between 2008 and 2014 – the last year for which reliable data are available – total revenue for this group of 125 licensees increased by nearly a quarter (24%), from $650 million to $806 million.
This revenue comes from a range of streams, but individual giving (which includes member revenue and major gifts) and underwriting (from both businesses and foundations and other nonprofit organizations) are two key sources of funding. Among the 125 news-oriented licensees studied here, individual giving and underwriting combined accounted for about $500 million in revenue in 2014 – 63% of total revenue for the group.
Other revenue streams include additional foundation giving not related to underwriting; CPB grants; college and university support; and state and local tax support, among others.
Program and production expenses for these 125 news-oriented licensees also grew between 2008 and 2014 – by 22% – from $313 million to $382 million. While program and production expenses comprise only a portion of overall station expenses, an increase in these kinds of expenditures is an indicator that the stations are directing more dollars towards the creation of news content.
The total number of individual members –defined as anyone who has given money to one of the stations owned by these 125 licensees – has grown overall since 2008 by 24% to 2 million in 2014. However, most of this growth in the number of station members came between 2008 and 2011; there was only a slight growth in the number of individual members between 2011 and 2014.
PBS NewsHour
Of the 350 PBS member stations around the U.S., some produce their own local news and public affairs programming, but news-specific data on these stations are not available in their entirety. However, PBS NewsHour – the flagship public television news operation – offers a window into the state of this sector.
In 2014, WETA, the public media station for Washington D.C., assumed ownership and control of PBS NewsHour from MacNeil/Lehrer Productions, and 2015 was the first full year operating under the new ownership. In 2015, the NewsHour program attracted 828,000 viewers on average, down slightly (2%) from the year before.
NewsHour derives its revenue from a variety of sources, including from PBS, CPB and a mix of "non-public" streams such as corporations, individual giving and foundations. Annual figures are only made available for the non-public revenue and these data suggest an increased reliance on foundations for NewsHour's funding. In 2015, foundation grants and funding from foundations accounted for 71% of PBS NewsHour's non-public funding sources, according to the organization. This is up from 56% in 2014. At the same time, contributions from individuals – a small share to begin with – have also increased, to 6% of total non-public funding. Revenue from corporate underwriting declined as a share of this total in 2015, making up about a quarter (23%) of total non-public funding, down from 41% in 2014.