State of the News Media 2015
Public Broadcasting: Fact Sheet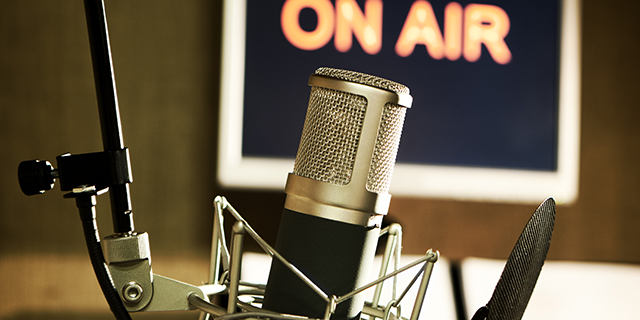 Last updated April 2015
Note: The Pew Research Center was unable to obtain the same audience and financial data from PBS Newshour that we have relied upon in past years, but Web traffic data provided by the analytics firm comScore is included here.
NPR
NPR saw a number of significant developments in 2014. On July 1, veteran media executive Jarl Mohn took the helm at the public radio network as new president and CEO, becoming the fifth leader of the organization in the past several years. Mohn signed a five-year contract and is charged with erasing a multimillion-dollar deficit by the end of the 2015 fiscal year. NPR also continued to focus throughout the year on expanding its digital presence across multiple platforms. These efforts included the launch of the NPR One application, a partnership with Apple making it the first news provider on iTunes; plans to work with several automakers to stream digital content in connected cars; and the creation of two new topical online verticals. The network also opened a bureau in Seoul, South Korea.
Although the broadcaster saw a slight decline in the number of member organizations in 2014, there were increases in the number of associate and full member stations, as well as in the number of stations airing NPR programming. The public radio network gained a double-digit increase in audience over 2013 for both NPR.org and station websites. Overall digital revenue continued to grow in 2014, in part as the result of substantial increases in podcast underwriting.
NPR Stations
The number of NPR associate and full member stations grew 11% in 2014 and the number of stations airing NPR programming grew by 3%. The one decline in stations came in member organizations (flagship educational and community organizations that operate at least one station), which fell from 269 to 263.
Listenership
NPR saw its average weekly broadcast listening audience for NPR programs and newscasts fall by about 4% – from 27.3 million in 2013 to 26.2 million in 2014.
Website Traffic
Average monthly unique visitors to the NPR.org website (not including apps or other digital listening options) were up 35% to 28 million in 2014, following a 32% growth rate in 2013, according to NPR's internal data. About half of that 2014 traffic came from mobile devices and half from desktop, according to NPR. ComScore data from January 2015, though, suggests that in total visits, mobile visits outweighed desktop, with 15 million mobile versus 11.3 million desktop.
The broadcaster also reported a 61% increase in audience to station websites in 2014, based on a sample of 150 stations.
Podcasts at NPR
Podcasting is a big area for growth at NPR, both in audience and revenue. The average number of monthly podcast downloads from NPR in 2014 is up over 40% from 2013. While some of this growth can be attributed to the general growth in podcast listening overall, NPR also actively promoted its podcasts. Underwriting for NPR podcasts continues to trend upward and is a strong contributor to digital revenue growth. The broadcaster reported that podcast underwriting doubled from fiscal 2013 to fiscal 2014 and that – only five months in to fiscal 2015 – podcast revenue has already exceeded that of fiscal 2014.1
The generally upward trend of podcast downloads from NPR in 2014 is visible on a month-to-month basis.
Other Public Media
The online home for PBS' NewsHour—the flagship news program—drew nearly 4 million unique visitors in the month of January 2015.
How does that compare to the web traffic of the three commercial network news divisions? During the same month, 56 million visited NBC News, 47 million visited CBS News and 65 million for Yahoo/ABC News, according to data provided by comScore.
Online traffic to other public media entities, such as Marketplace and MPRNews.org, is relatively low compared with PBS NewsHour.
NPR does not release the actual revenue numbers, only the rate of growth. ↩